Microlectric
Microlectric® meter sockets are preferred by our customers because they combine superior quality with worldclass service and support.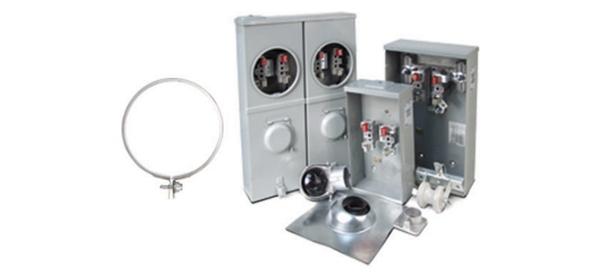 Features & Benefits
Robust Construction
Microlectric® meter sockets are weatherproof under the NEMA Type 3R standard, and most are CSA-approved for copper or aluminum conductor.
A Canadian Product
Our meter sockets are made in Saint-Jean-sur-Richelieu in Canada and are readily available via our Bromont distribution center.
Versatile and Flexible
Microlectric® sockets, designed to accept conduit hubs up to 2-1/2 inches, include standard designs with four and five jaw configurations and are available for overhead, underground or combined services.