Ocal
With outstanding performance in corrosive environments, Ocal™ PVC-coated conduit and fittings extend the life of your electrical system for many years beyond the lifespan of standard rigid conduit systems.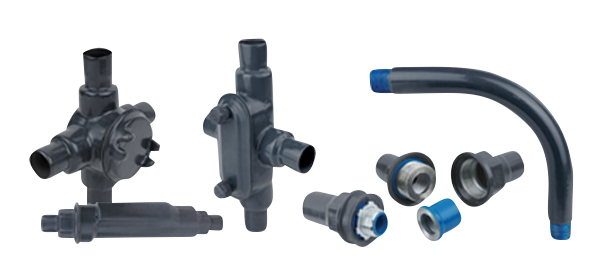 Features & Benefits
Ocal™ UL verified Nema 4X conduit body: The Ocal™ UL verified 4X conduit body, including covers with a leakproof O-ring seal, meets the latest NEMA standard for both corrosion and damage from liquids.
Ocal™ Certified Contractor Training: Warranties are automatically extended for two years when Ocal™ is installed by certified contractors. Comprehensive contractor training is available from Thomas & Betts, free of charge.
Custom Colours: In addition to our standard grey, white and blue materials, Ocal™ can be supplied in any colour you need for your job; ask us today!