Star Teck
A pioneer in the design and manufacture of teck cable fittings, the STAR TECK® product line remains an indisputable industry standard to this day.
Since the introduction of the 10464 fitting in 1953, engineers have gathered feedback from end-users working in the harshest and most corrosive industrial environments to bring you the STAR TECK® line of high performance teck cable fittings which, year after year, remains the industry benchmark for safety, quality construction and ease of installation.
Designed and manufactured in Canada to meet the unique challenges of Canadian industry.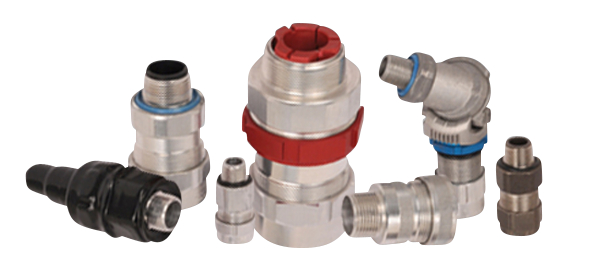 Features & Benefits
Multiple Materials - Our fittings are made in aluminum, stainless steel and PVC coated lines to withstand harsh environments.
Superior Strength - Only STAR TECK® fittings include our patented PowerGrip grounding ring and its superior pull-out strength.
Wider Range - A removable armor stop on the STAR-TECK EXTREME line provides greater cable range, which reduces your part numbers and inventory.